We recently changed over website providers and one of my favorite blogs that I wrote on October 15, 2013 was erased. So i wanted to share it again.
What is a Rainbow Baby? "Rainbow Babies" are the understanding that the beauty of a rainbow does not negate the ravages of the storm. When a rainbow appears, it does not mean that the storm never happened or that the family is not still dealing with its aftermath. What it means is that something beautiful and full of light has appeared in the midst of the darkness and the clouds. Storm clouds may still loom over but the rainbow provides a counterbalance of color, energy, and much needed hope."
From October 15, 2013:
October 15th is National Pregnancy and Infant Loss Remembrance Day, I wanted to share my story along with a very special client's story as well.
I had Darren in 1995 and Jessica in 1997 while married to my first husband, without difficulty. Fast-forward eight years, Tim moved to Pennsylvania in the summer of 2008 and in December, surprisingly, I found out that I was pregnant. Sadly on February 12 (The anniversary of my grandmothers death), I found out that the baby was not developing and we lost our first angel. We got married May, 2009 and in June I found out we were expecting again. On July 8 (The anniversary of my uncle's death), I found out that angel number two no longer had a heartbeat. In August I was yet again pregnant but shortly after found out that it was an ectopic pregnancy. And after trying to salvage my tube and four rounds of methotrexate, I ultimately had to have my tube removed. On November 9, 2009 I found out I was pregnant, (the anniversary of my grandfather's death). I was told that I ovulated on my right side, which surprised me considering that my right tube was the one that was removed. I was then told that it was called ovum transmigration and that the left Fallopian tube went and "picked up" the egg. There is only a 2% chance of this happening. July 27, 2010 my rainbow baby, Josephine, was born I was 38. March 2011, I found out I was pregnant with Colin who I also ovulated on the right side with!!!! He was born at exactly 35 weeks and perfect 6 weeks before my 40th birthday. Since that time, I have always wanted to do something charitable to help other women who have been through what I went through and then some. I felt my story had been minuscule and so much less tragic compared to others. There is an unspoken silence about sharing fertility stories that needs to be broken and women need to know they are not alone. I have met a wonderful group of women from www.i-am-pregnant.com
During my journey, I was introduced to a woman whose daughter started the FHAL Foundation, which helps families struggling with infertility. This past summer, I worked with them for charity event called pictures in the park. Around that time, I got a call from Rachel. She told me that she was referred to me by the FHAL Foundation.
This is Rachel's story: (to read this story in Rachel's words, click here)
Tom and Rachel were married on July 30, 2005. After a year of trying to conceive without success, Rachel found out that she did not ovulate and really never would. In September/October 2011 they decided to try IVF. They had an amazing first cycle of IVF and came out having 16 eggs with 12 fertilizing. An early pregnancy test confirmed that she was pregnant but with a very high level. It was confirmed that they were pregnant with fraternal twins. Then at 7.5 weeks, they were told that one of the babies was not developing and most likely would not develop a heartbeat. Then to their shock, they looked at the other baby and it had split! They were now pregnant with Identical Twins and originally had been pregnant with triplets. While they were mourning the loss of one baby they also wrapped their heads around the other blessed news.
An elevated screening at 18 weeks showed that both girls may of had Trisomy 21 so they strongly encouraged an amnio. It was against what they always had believed in but knew that if they both had Downs Syndrome, it would not change anything but they wanted to ensure that they had the supports and resources for them. results came back normal. 3 days following that news, Rachel started bleeding. She drove herself to the hospital and there, her water broke. She was at 20wks/4days. Docs told her that she would most likely deliver within 24 hours. The girls and Rachel proved them wrong. Her contractions slowed down over the next 2 days and they were discharged on the 5th day because the risk of infection was greater at the hospital than at home. She was on complete bed rest from there on out. 5 days later a visiting nurse told her that she was not contracting and they listened to their strong heartbeats. After she left, Rachel knew in her heart that something was terribly wrong. At the hospital her contractions were every 10-12 minutes but they said there was nothing they could do in her condition so they sent her home. By the time she got back home, the contractions were stronger and coming every 6-7 minutes. When they returned to the hospital, the contractions were 3-4 minutes apart and Baby A??™s heartbeat had gone from 154bpm to 30 bpm. They told her that Baby A had to be delivered and they would try to save Baby B. Abbie (Baby A) was born stillborn. She lost her during the delivery. Brynn, Baby B was born strong and weighing 1lb 5oz. She was with them for over an hour. They cherished the time they had with their daughters and the strength they have given them to get through anything together. They were born on 4/11/12.
While grieving, Rachel and Tom were confronted with how to pursue the rest of this journey. Their next 3 attempts at IVF were unsuccessful. An opportunity for adoption fell through. A 5th round of IVF return a positive pregnancy test but sadly with very low levels and Rachel miscarried at 6.5 weeks. They then attempted IUI which was unsuccessful.
Just before Rachel's miscarriage, Tom's mother purchased a New Year's Raffle from FHAL Foundation for 1/2 off an IVF session with Mainline Fertility and won! She gave it to Rachel and Tom. And so, their 6th round of IVF began. On 2/4/13, they retrieved 14 eggs and 12 matured/fertilized. They decided to only transfer 1 embryo. #11 was transferred and she knew this one was different. Rachel carried her girls' hospital bracelets during all of her procedures. Rachel got the call on 2/21/13 that they were in fact pregnant!!!</blockquote>
Fast forward to July 2013. My phone rings and Rachel is on the other end telling me that she got an email from the FHAL Foundation about our Pictures in the Park Day. She shared her story with me while I sat sobbing listening to her, but nothing could have made me happier because the reason Rachel was calling was for a maternity session! At 29 weeks, Rachel and Tom met Tim and I in Wildwood, NJ to do their session on the beach. I felt like we were on a double date more than photographing a mom and dad-to-be! Rachel and Tom are so beautiful inside and out. I found it difficult to hold back the tears witnessing the love these two have for one another and this very very special little man nestled very comfortably inside his mommy. I just hope I captured their love the way I experienced it.
Tom and Rachel have always wanted a family and now after 7 years, they are about to welcome their son in November. As I write this, Rachel is 38 weeks pregnant! Rachel, I cannot thank you enough for allowing me to share your story. I cannot wait to meet your Rainbow Baby :)
Rachel shared her story in length with such emotion; please take the time to read it
Enjoy the images from their Maternity Session...


UPDATE:
Since then I have photographed Brandon and his family 3 times!!!! Here are a few highlights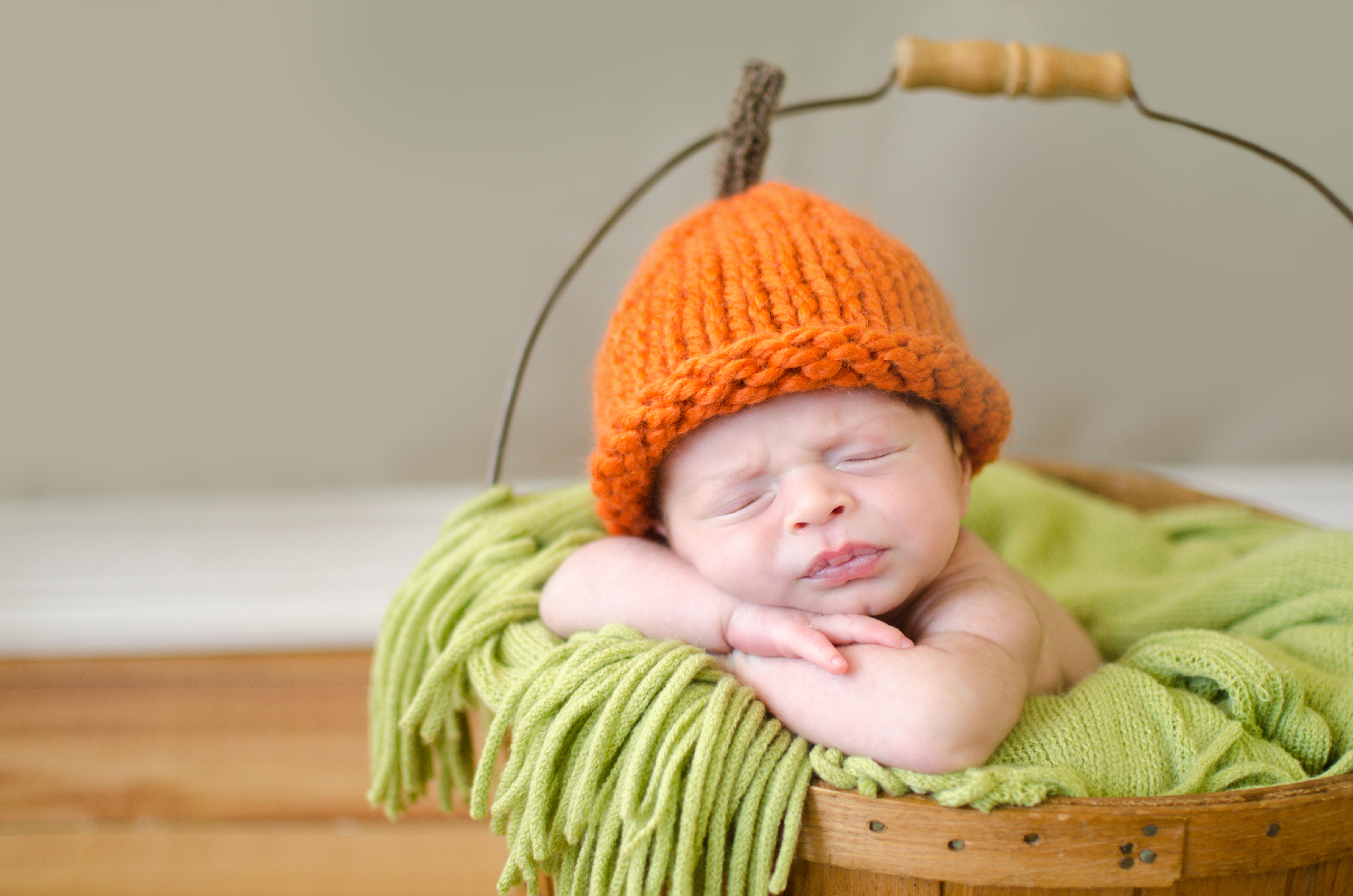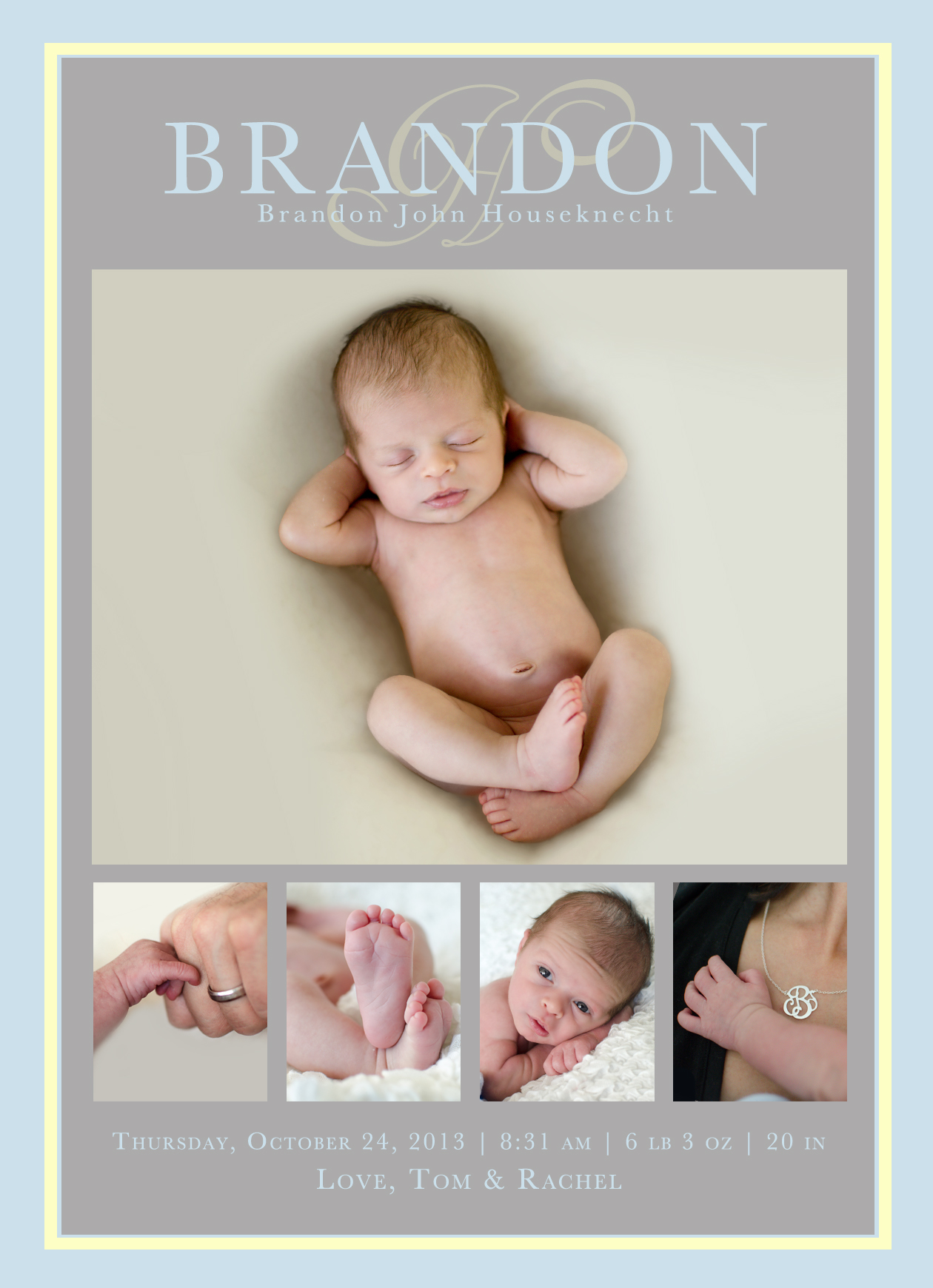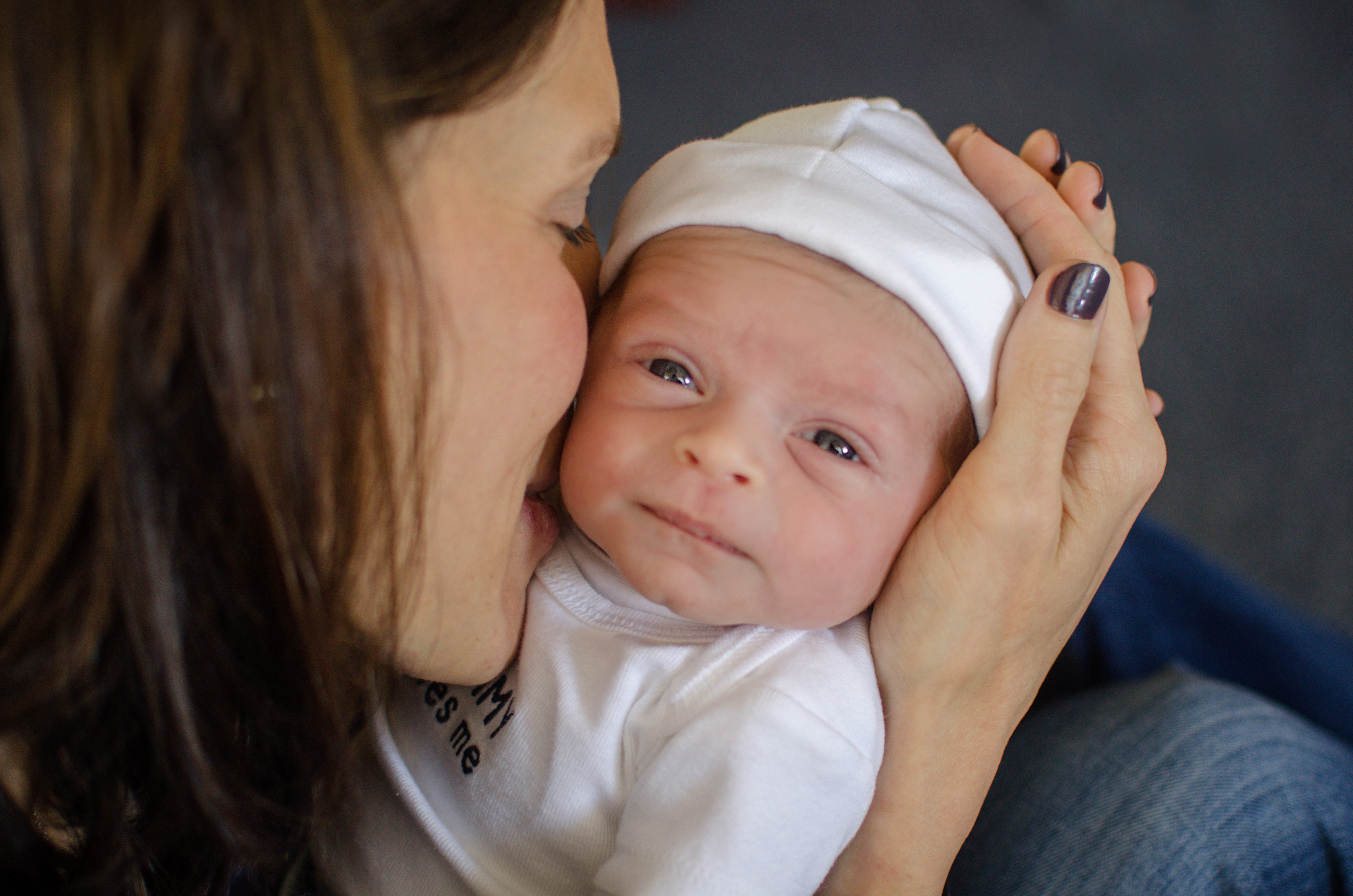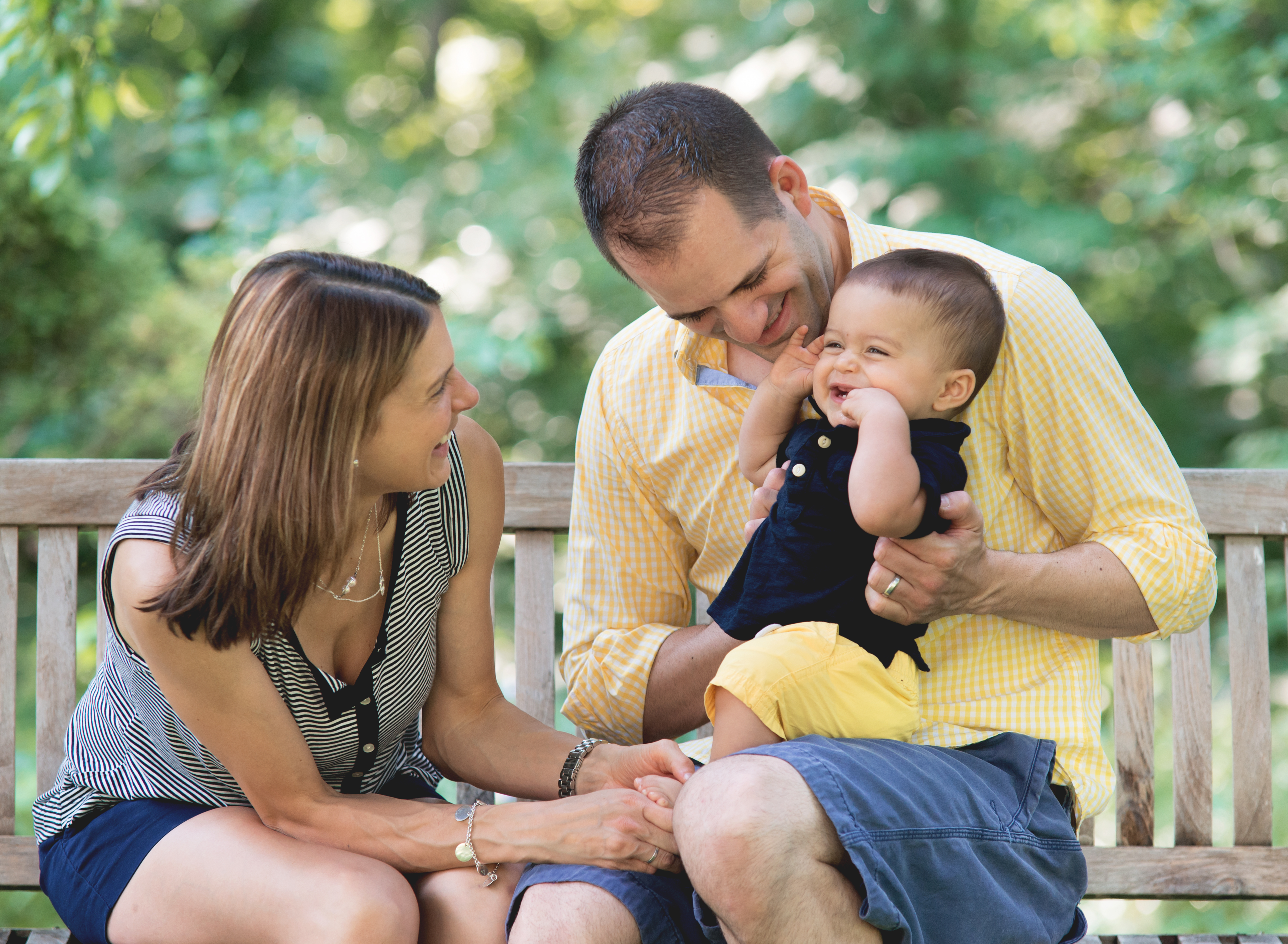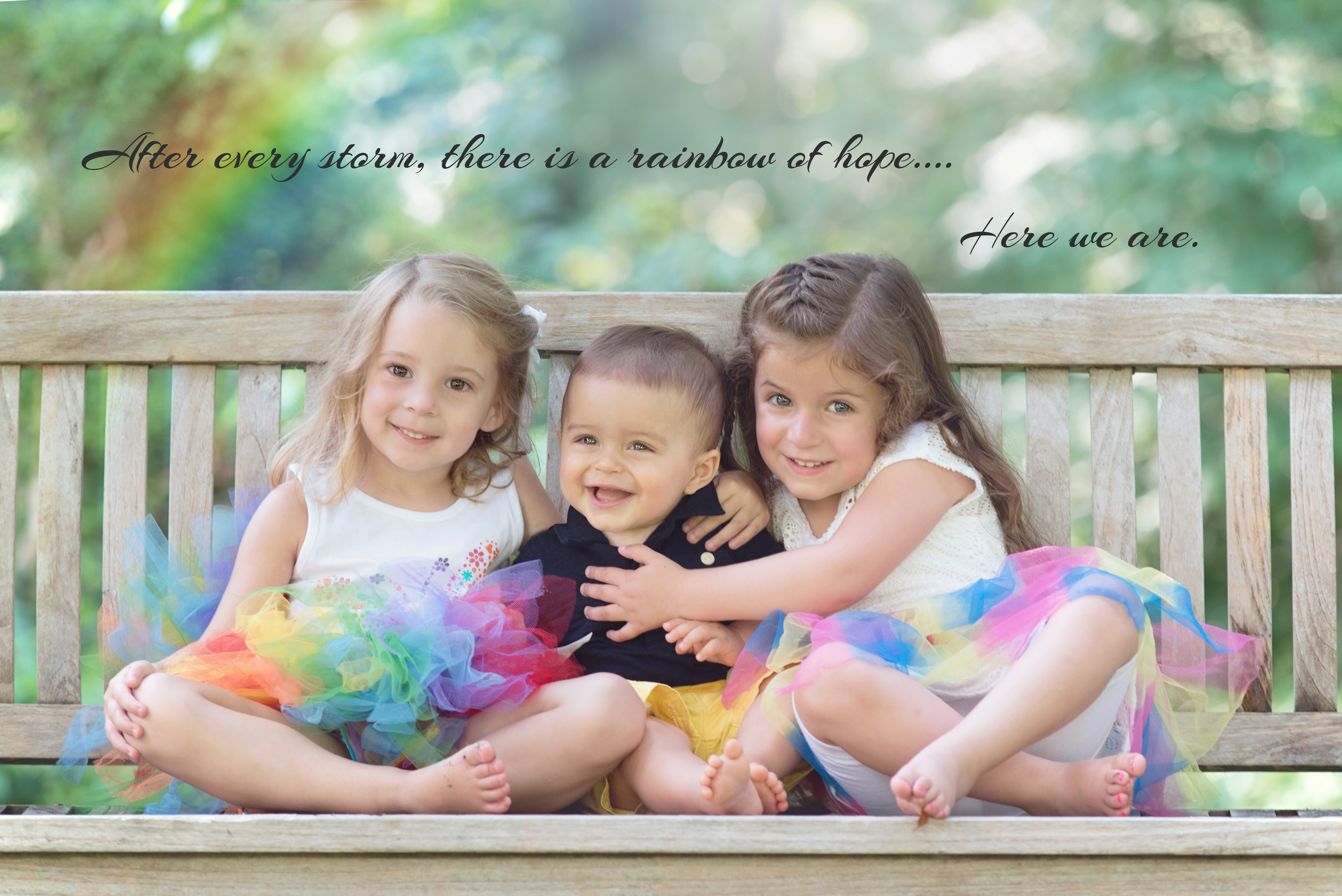 Our 3 Rainbow Babies - From Left to Right, My Rainbow Baby, Josephine, Rachels' Rainbow Baby, Brandon, and Heather's (founder of FHAL Foundation) Rainbow Baby, Jenna